Avoid DIY Business Cleaning With Our Charlotte Storefront Cleaning Professionals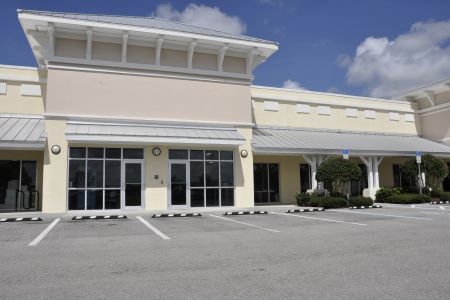 When you want your storefront to shine bright and stand out, don't risk burning your own time and manpower on DIY cleaning and risking unsatisfactory results. Super Suds Pressure Washing gives Charlotte business owners a 100% satisfaction guarantee with our superior storefront cleaning service! Our premier commercial pressure washing gives your business an attractive edge that you'll love and your customers will appreciate!
Super Suds Pressure Washing specializes in quality maintenance for Charlotte businesses, just as we have for over 25 years. With our dedication to respect, efficiency, and total customer satisfaction, we've proudly brought countless local businesses "from green to clean!" Our storefront cleaning experts will be glad to help rejuvenate your business to sparkling-clean perfection!
Business Facade Washing For An Attractive Commercial Space
Customers are drawn to businesses that look professional and inviting- it's just common sense! While most business owners strive for that pristine appearance, keeping up with the required maintenance can take a lot of time and effort.
That's where our pressure washing pros come in. Our storefront cleaning is a great, easy way to upkeep your business's looks and boost its curb appeal in a big way. We want to help your business catch eyes and draw in customers with cutting-edge curb appeal!
Retail Exterior Surface Cleaning To Create Enticing Businesses
Professional storefront cleaning ensures a level of pristine quality that DIY efforts just can't replicate. Our cleaning works deep into soiled surfaces to rinse out durable stains and rejuvenate your exteriors. This helps your business look younger, brighter, and more visually appealing. With our helpful maintenance crew in your corner, creating an enticing look for your business is easy!
We're a licensed and insured pressure washing company, backed by our five-star reputation and over 25 years of service. We work safely, efficiently, and with the goal of 100% customer satisfaction. Additionally, we always strive to offer fair prices to our clients so they can get the services they need without breaking the bank. We're willing to work with you to deliver the outstanding services you need to help your business thrive!
Frequently Asked Storefront Cleaning Questions
Business owners have to operate with their budgets in mind, especially smaller businesses (as a small, family-owned operation ourselves, we get it). A lot of times, this leads to owners leaving the work of property maintenance to themselves and their staff in the hopes of saving some money.
However, when it comes to pressure washing, taking the DIY route is not the safest or most economical choice. While good pressure washing is a quick and thorough way to create spotless surfaces, in untrained hands it's easy to mess up, leading to pricey property damage and potentially even physical injury. In the long run, that's a lot more expensive than hiring a pro!
Make Each Property Clean
With Our Charlotte Pressure Washing Experts!