Charlotte Brick Cleaning Specialists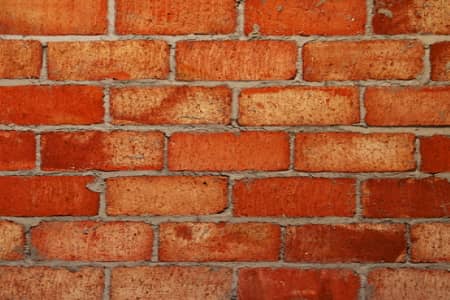 Brick surfaces are timeless and beautiful, but they need special care to keep them in great, long-lasting shape- and that's a job best left to the experts. With our professional brick cleaning service, Super Suds Pressure Washing protects masonry on homes and businesses across Charlotte! Our brick cleaning service makes it easy to preserve your brick surfaces' great looks and protect them from mold and moisture damage!
If you want the best pressure washing for Charlotte property owners, turn to the team that's been cleaning up in the Queen City for over 25 years. If you're interested in our brick cleaning services, give us a call today!
Stone & Masonry Washing By Skilled Experts
It's hard to beat beautiful masonry, just so long as it's maintained properly. Grime, dirt, moisture, and nasty organisms like algae and mildew can wreck masonry, even stone surfaces. Masonry and brick cleaning removes harmful contaminants like these and prevents them from contributing to decay and damage.
Our brick cleaning experts are smart and well-trained in the proper techniques for safe and effective masonry washing. We'll keep your masonry stain-free and protected so it can achieve its full lifespan and complement your property for years to come! Whether you need a brick cleaning service in addition to a larger property cleaning job such as building washing, or you just have a little bit of masonry you think could use some extra TLC, we're here to help!
Say Goodbye To Unsightly Brick Efflorescence
When brick is exposed to moisture, water-soluble salts can emerge on the surface of the brick and remain there in the form of salt deposits called efflorescence. Many people notice these unsightly white powdery deposits on their brick surfaces, especially when they have older or improperly sealed bricks. If you're seeing efflorescence on your brick and you want it gone, we can help. We wash away mineral deposits, tide lines, and other signs of moisture damage to restore your brick!
Frequently Asked Brick Cleaning Questions
While efflorescence itself isn't usually harmful to brick, it can potentially cause scarring if the mineral deposits become too heavy. That's why it's a good idea to have it washed off by a brick cleaning professional who can remove the efflorescence without damaging the brick.
Efflorescence is pretty common on brick surfaces, especially older ones. However, heavy mineral deposits or rapidly accumulating efflorescence can be an indication that your brick is undergoing harmful moisture exposure. If it becomes a concern, you may want to apply a waterproof sealant to your brick, fix its drainage outlets, and take other steps to protect your masonry from mold damage.
We recommend you have your masonry surfaces cleaned about twice every year to remove grime and stains and eliminate hazards like mold, algae, and mineral deposits. If you've got masonry in need of a good cleaning, then give us a call and request a free estimate today!
Make Each Property Clean
With Our Charlotte Pressure Washing Experts!