Rejuvenate Your Charlotte Home With House Washing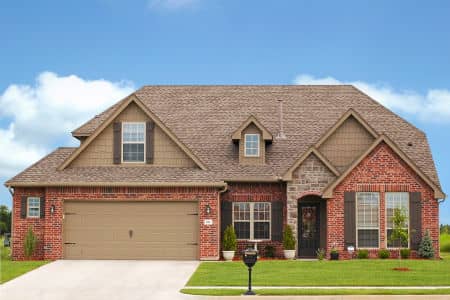 Your home is like your castle, but as the years go by and wear and tear sets in, your abode may look a bit more humble than it did when you first moved in. Here's the good news- you can turn back the clock and restore your home's original beauty with a bit of high-quality house washing!
Dirt, algae, bugs, mold, pollen- your home is exposed to all of these and more, day in and day out. As grime and debris build up along your sidings, your home can start to look ugly, dull, and stained. However, a good house washing session can spray away all the nasty buildup and rejuvenate your home's exterior. Pressure washing can be a tricky technique, especially when it comes to cleaning your home's sidings, so when you want the best results, you've gotta bring in the experts!
Super Suds Pressure Washing is proud to help Charlotte homeowners revitalize their homes with expert house washing services. If your home is due for a cleanup, the Queen City's best pressure washing crew is here for you. To get in touch with Super Suds Pressure Washing and request your own free house washing quote, give us a call at 704-634-6487!
The Key Benefits Of House Washing
So what do homeowners have to gain from house washing, anyway? We're happy to share that there are many benefits to getting regular house washing done on your home:
Improved Visual Appeal: It's practically a given, but it bears repeating. House washing gets rid of old stains, dirt, debris, and hard-to-remove buildup, making your home look younger, brighter, and healthier!
Stronger, Healthier Sidings: Long-term exposure to mold, grime, and algae can weaken and decay the materials that make up your exterior walls. Regular cleaning keeps this mess under control, protecting your sidings from damage.
Healthier Home Environment: The growth and buildup of stuff like mold, algae, and bacteria can negatively impact your outdoor air quality and make you sick. Sanitizing these surfaces removes these harmful contaminants, protecting your family's health!
Why You Should Go With The Pros
Before you pick up a pressure washer and try to tackle your sidings by yourself, here are a couple of reasons why you might want to consider handing this job off to the professionals:
It's Safer Than DIY: Pressure washing is powerful, and even careful amateur cleaners can slip up, potentially damaging their property or even injuring themselves. A good professional pressure washer is licensed, insured, and trained in the proper techniques for cleaning various building materials in ways that won't potentially harm them.
Better Results: It's no secret that professional pressure washing crews typically have access to cutting-edge pressure washing equipment and cleaners. Having the right tools for the job matters, and even the best DIY efforts can fall short if your equipment isn't up for the task. With their equipment, skills, and know-how, professionals can reliably produce the results at the high standards you want for your home.
Save Yourself Time: House washing can be a very time-consuming job, especially if you've got a big property. By letting an efficient professional crew take on the job for you, you can get your own time and energy back to use on other things.
Make Each Property Clean
With Our Charlotte Pressure Washing Experts!