House washing in Charlotte North Carolina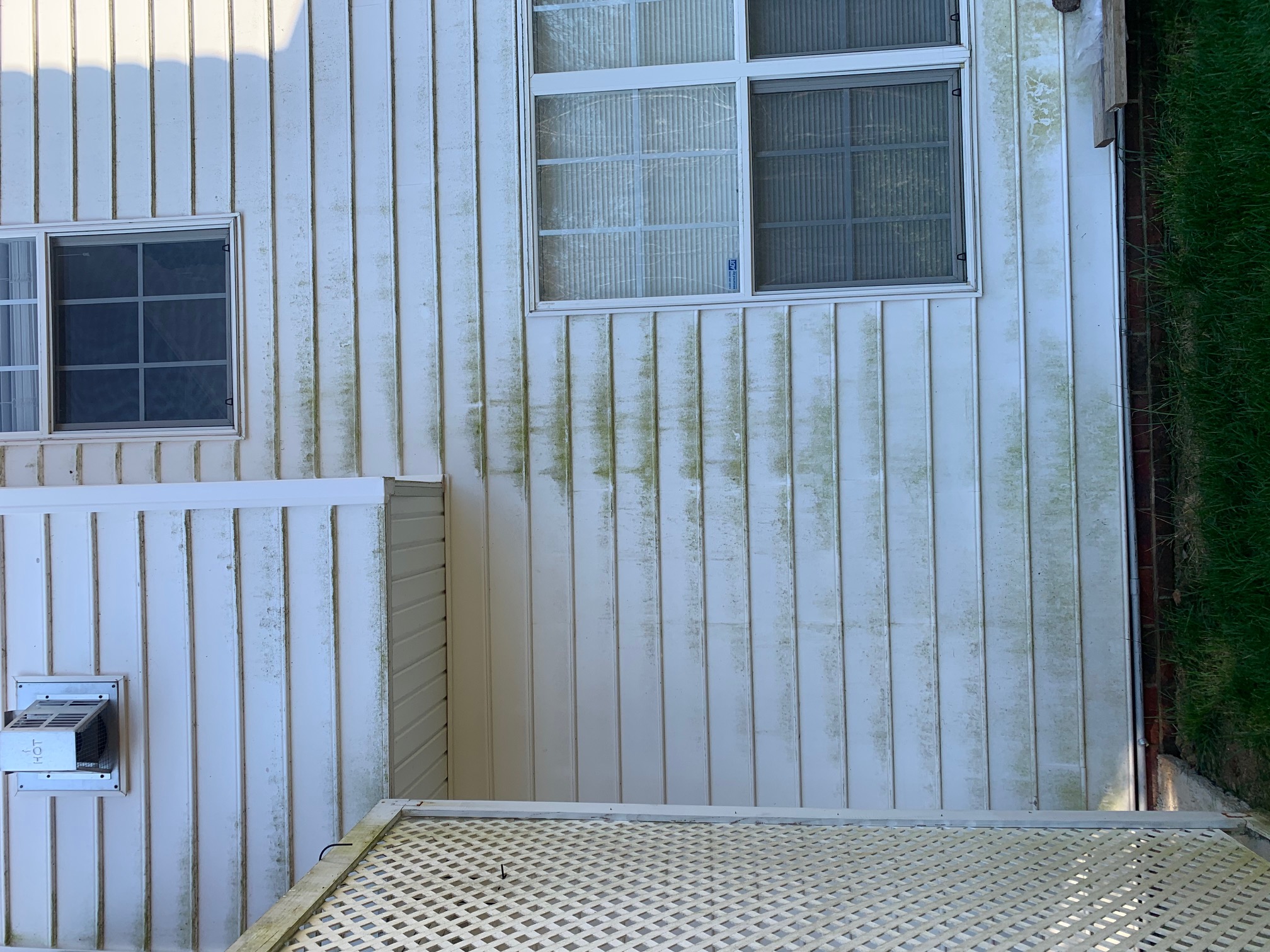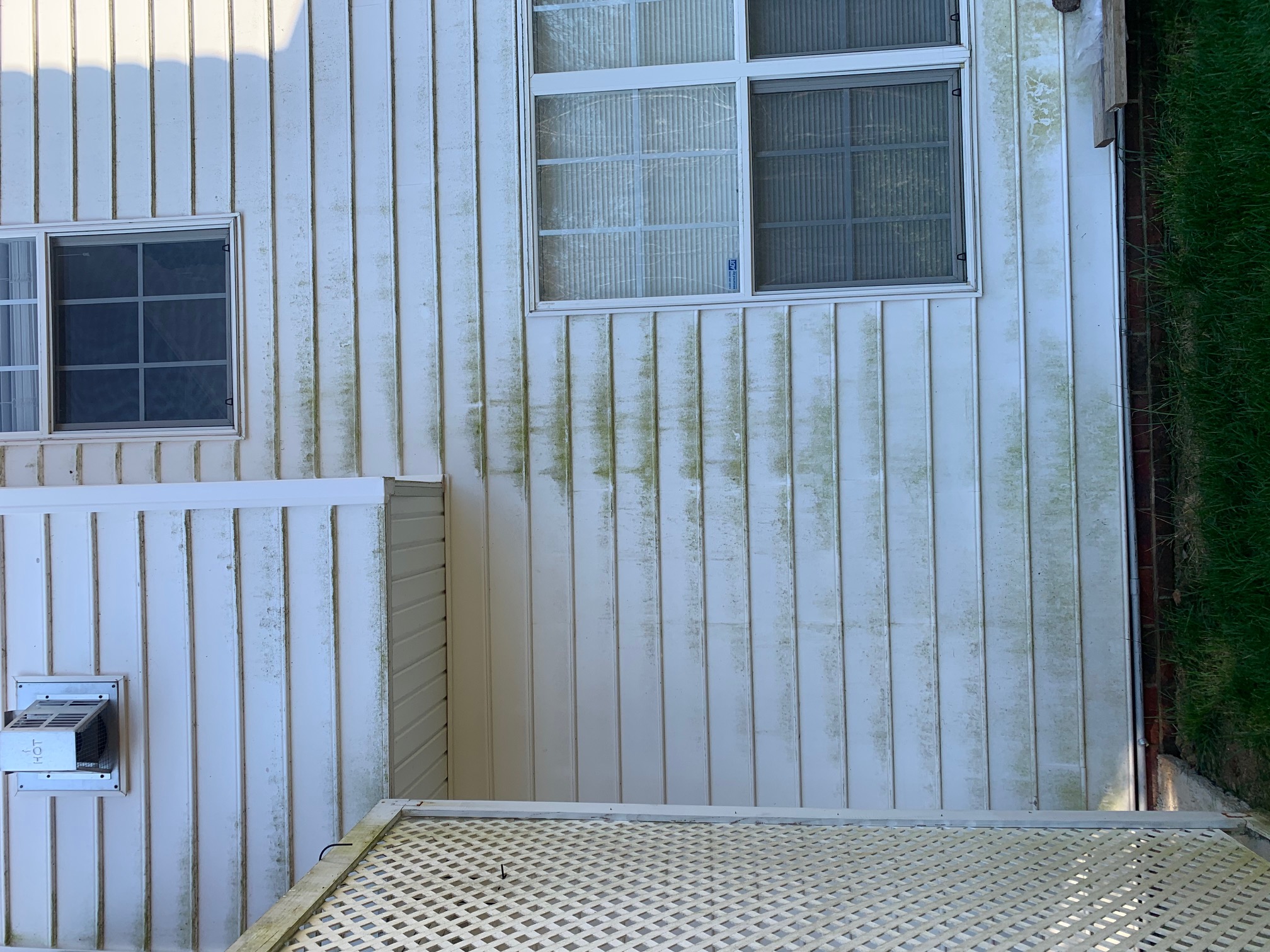 I received a call from a homeowner in Charlotte NC. They were in need of house washing because the HOA had sent them a letter about the presence of mold and mildew on the exterior of the home. I explained our low pressure cleaning technique and they agreed that our process is safe and effective and hired us to wash the house. I knew that the mold and algae growing on the house had been there for years. The owners couldn't actually remember when it was last washed. Then came along Super Suds Pressure Washing with the proper equipment, trained staff and procedures to transform this dirty house into a clean and bright welcome home sign.
Starting out with our property protection procedures we taped all the exterior outlets and pre wet all the plant life and grass around the house. Once we applied our cleaning solution, I could see the algae and other organic matter disappearing right before my eyes. All the siding, gutters and windows were looking great. We then did a thorough rinse with clean water and the house looked almost new again. Our customer was amazed at the results and referred us to all her neighbors. House washing is an easy way to protect the longevity of the exterior of your home.
Services: House washing.
Location: Charlotte, NC
Project Image Gallery
Make Each Property Clean
With Our Charlotte Pressure Washing Experts!